LIVING ROOM FESTIVAL
2010·2017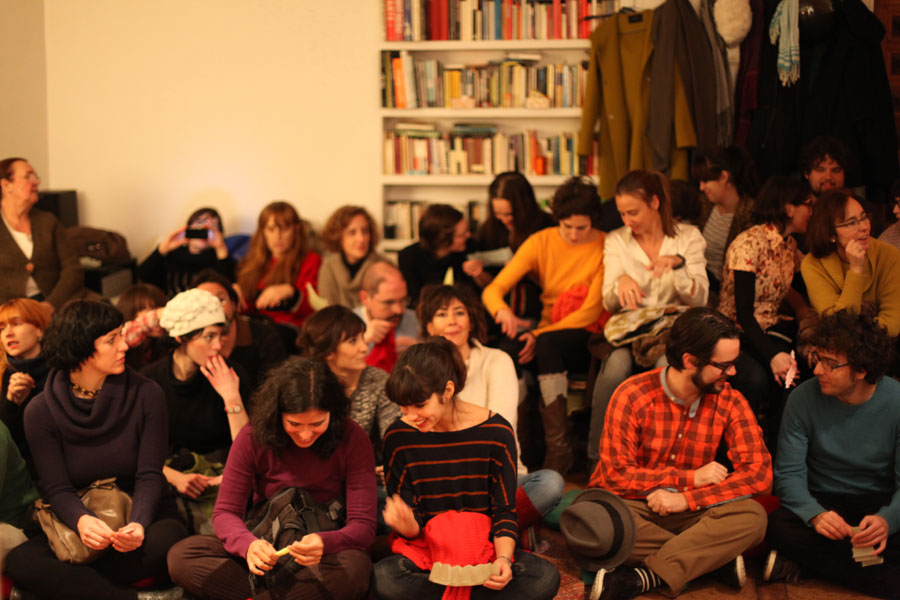 CURATORIAL PROJECT
Living Room Festival was imagined by a group of artists wanting to create their own speed of events with the resources at their disposal: their own living rooms and those of their friends. Living Room Festival invited an audience to cozy living rooms for several days of coming together to watch performances and movies, listen to readings and concerts, play games, talk about the works that were presented or about any subject that came on the table. The intimacy of the context enveloped everyone in a sense of community, so that the usual role of the spectator simply vanished. Every year this group of people grew by proximity, by occupying others's living rooms, by expanding the invitation to other artists with the intention of becoming more, many. Living Room Festival was designed to trigger our curiosity, sharing experiments, and considering the artistic works as devices to unfold relations and dialogues, displacing them to our living rooms to see how this new frame will transform them and give space to new meanings.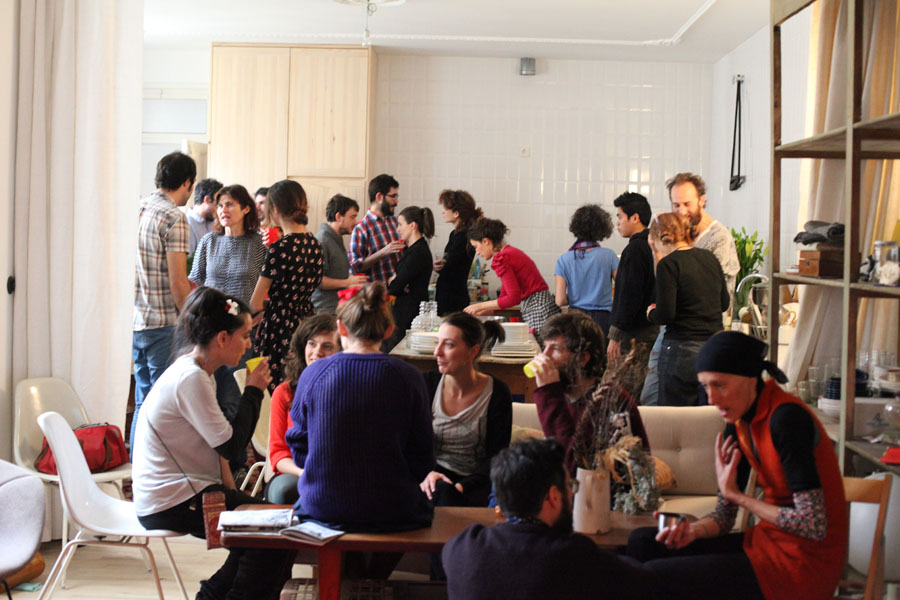 CREDITS
In 2010, Living Room Festival took place in Berlin and Madrid simultaneously co-organised and co-curated by Juan Domínguez, Frederic Gies, María Jerez, Luis Úrculo and Jefta van Dinther.
In 2011, it expanded and happened simultaneously in Berlin, Madrid, Brussels and Zagreb and was co-organised and cocurated by Juan Domínguez, Frederic Gies, Ekscena, Ivana Roncevic, Zeljka Sancanin, Cuqui Jerez, María Jerez, Luis Úrculo, Jefta Van Dinther, Hans Bryssinck, Manah Depauw, Christoph Hefti, Sophie Nys, Diederik Peeters, Sarah&Charles, Adva Zakai.
The editions of 2012, 2013 and 2017 only happened in Madrid co-organised and co-curated by María Jerez, Cuqui Jerez, Luis Úrculo and Juan Domínguez
During all those years, in Madrid, the festival was made in collaboration with Alejandra Pombo, Teresa Solar, Natalia Ramírez-Püschel, Twins Experiment, Cécile Brousse, María Salgado, Anto Rodríguez, Pablo Martín Jones, Emilio Tomé, Arantxa Martínez, Nilo Gallego, Jorge Dutor, Guillem Mont de Palol, Sara Manente, Marcos Simoes, Juan Rodrigañez, Jaime Conde-Salazar, Uriel Fogué, Marisol López Rubio, Lola Lizzi, Christian Fernández Mirón, Espacio Ucrania, Silly Europeans, Carlos Burguere, Amalia Jiménez, Cristina Suarez de Tanguil, Amalia Fernández,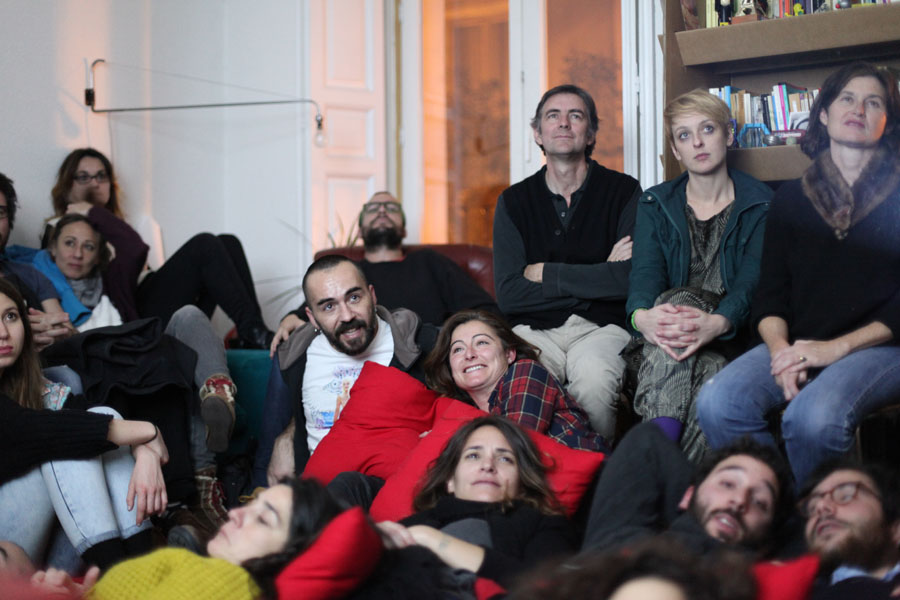 Leticia Carbajal,  Elida Dorta, Fernando Quesada,   Oscar Hernández, Manuel Guzmán, Aitor Erce, Raúl  Arrabales, Edurne Rubio, Patricia Esquivias, Ismeni Espejel, Tania  Arias, Fefa Vila Núñez, Maral Kekejian, Pepe Patricio, Selina Blasco,  Isabel de Naverán, U. Fogué, F. Domínguez, L. Arenas,  J. Vela, F. Espuelas, Javier Vaquero Ollero, Vicente Arlandis, Sandra Gómez, Bárbara Bañuelos, Marie Losier, Colombina's, Bárbara Bañuelos, Cristina Blanco, Javier Espada, Susana Cuesta, Beatriz Navas, Estela Lloves, Ana de las Heras, Jaime Vallaure, Rafael Lamata, David Elchardus, Rubén Ramos and Olaf Guembe.
CALENDAR