MARIA GOES
TO SCHOOL
2015·2018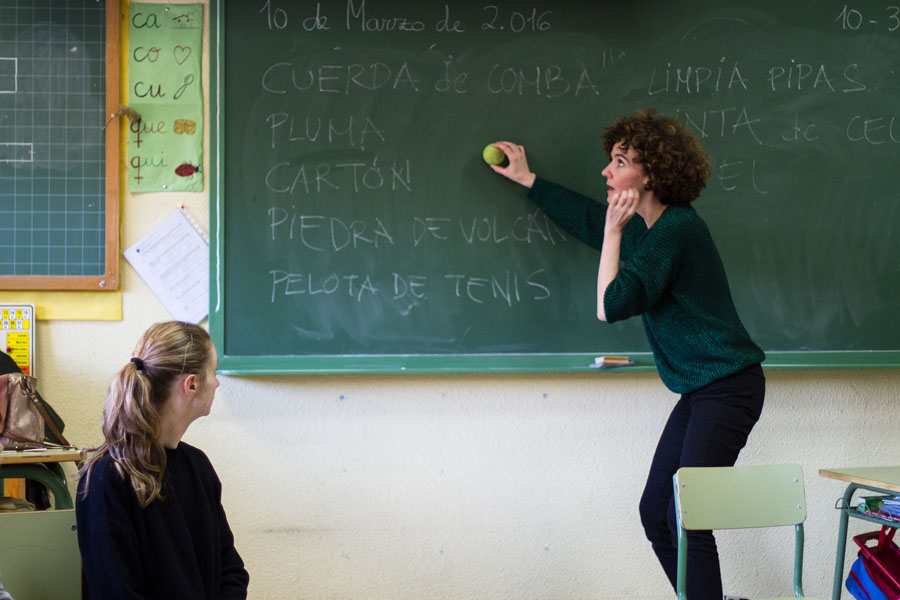 RESEARCH & EDUCATION
Since 2015, Maria Jerez has carried out "Maria Goes to School", a research project that has taken different titles according to the artists invited to do it. The guest artist travels to schools in different countries from which she/he does not know the language so that the children of those schools teach her/him. The children teach and the adult learns. But during this change of roles, the matter is not the transfer of symmetrical power, but the establishment of a fragile situation for all parties, a space where nobody knows. This project pays attention to the encounter, to all the moments when we name something for the first time, to the thinking that is behind language, to the political power of the processes of learning, to a collaborative method of teaching, to the misunderstandings as a place of opportunity, to the relation to someone coming from another world, an alien landed in the school. This project builds a space where the unknown is implemented as a desirable place of potentiality.
After all it is a research project about the relationship with the spectator.
The project "Maria Goes To School" has been done in Montpellier, Madrid, Kortrijk, Zagreb and Reikiavik. During the experience in Kortrijk, Maria Jerez made the film "Maria Gaat Naar School" in collaboration with Edurne Rubio.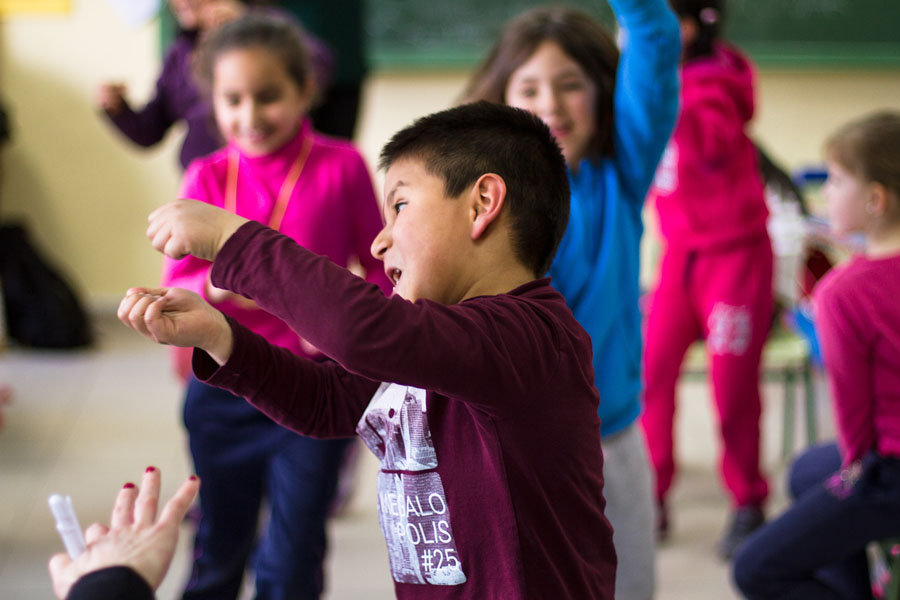 CREDITS
A project by Maria Jerez in collaboration with Anto Rodriguez, Nada Gambier, Gosie Vervloessem, Edurne Rubio, Marta Haraminčić, Salka Guðmundsdóttir, and the teachers and students from the schools: Austurbæjarskóli (Reyjkiavik), Osnovnoj školi Mihaela Šiloboda (Zagreb), Ecole V-TEX (Kortrijk), Colegio Público de Aluche (Madrid) and École Florian (Montpellier).
Coproduced by Festival Ungi (Reyjkiavik), Student Center (Zagreb), Buda Kunstencentrum (Kortrijk), CA2M (Móstoles, Madrid), Centre Chorégraphique National de Montpellier.
Project financed by Apap-performing Europe 2020, with the collaboration of «Creative Europe» - European Union Programe.
TEXTS & PRESS
Arte radical entre las grietas de una escuela conservadora by Rodrigo Santodomingo
Interview by Selin Bourquin PART 1.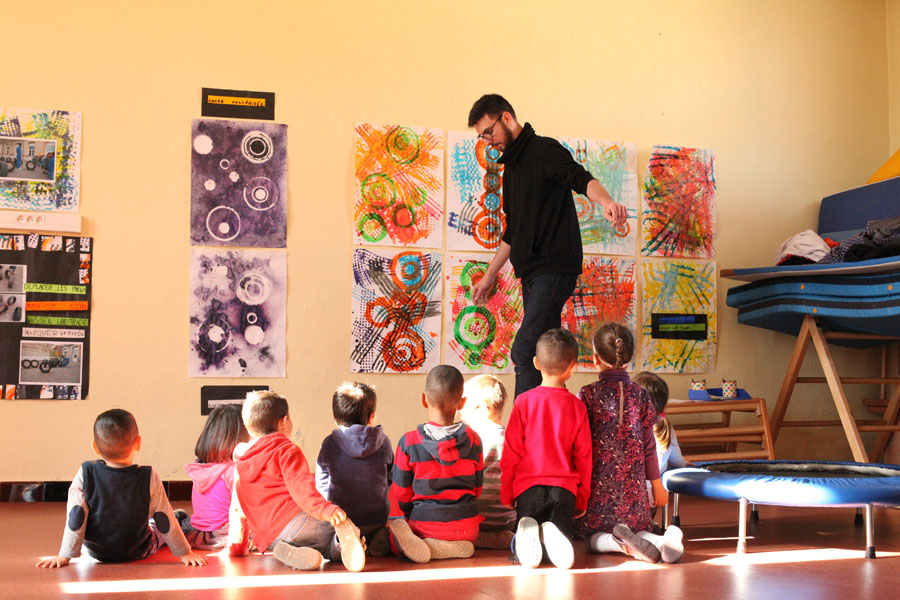 CALENDAR
2018
16-22/04 "María í skóla" Festival Ungi + Austurbæjarskóli, Reyjkiavik, Iceland
26/11-10/12"Maria Ide U Skolu" Student Center + Osnovnoj školi Mihaela Šiloboda, Zagreb, Croatia
2017
13-01/14/03 "Maria Gaat Naar School" Buda Kunstencentrum + Ecole V-TEX, Kortrijk, Belgium
2016
01/02-11/03"Nada va a la Escuela" CA2M + Colegio Público de Aluche, Spai