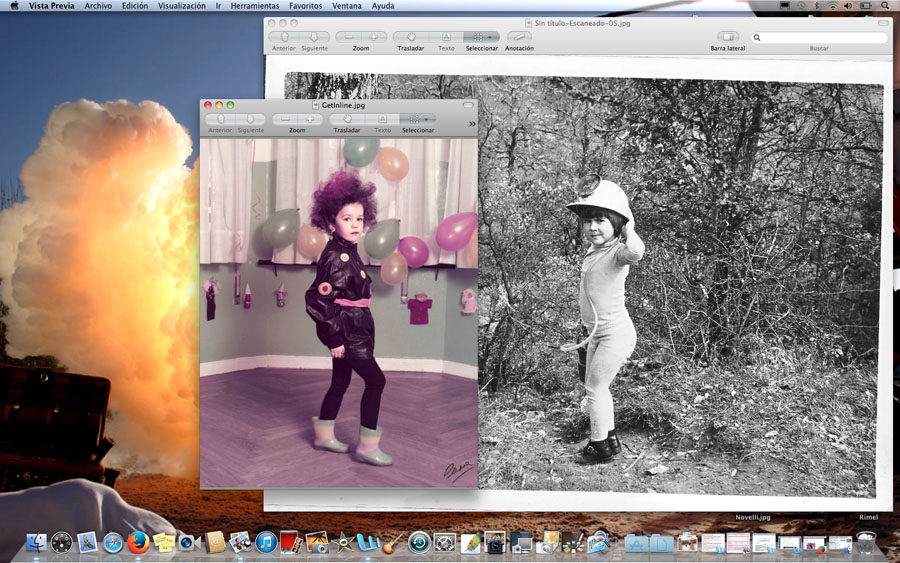 RESEARCH PROJECT
WHAT IS THIRD is a project in which the research process is opened to the public through the sharing, over three months, of references, initiated conversations, fortuitous meetings, desired workshops, exotic viewings and parallel processes.
WHAT IS THIRD points to an enigma. The enigma of how from the encounter of two, a third thing, a third dimension, something that was not there before, appears, arises, in an unintended way. And when it arises, it transforms both: 1 and 2 ... thus producing a displacement, a process of de-identification. Emotion, friction, criticism, love, the limits of spoken language ...
This enigma is not only the field of artistic research but also the catalyst that alters the conditions and circumstances under which the process takes place. And for that the agents involved in an artistic process are multiplied by 2, 3, 6, 15, 180 ...
In this way:
"Reading a book" becomes "an open reading group"
"Revisiting your notebooks of previous works" becomes "the presentation of your last work"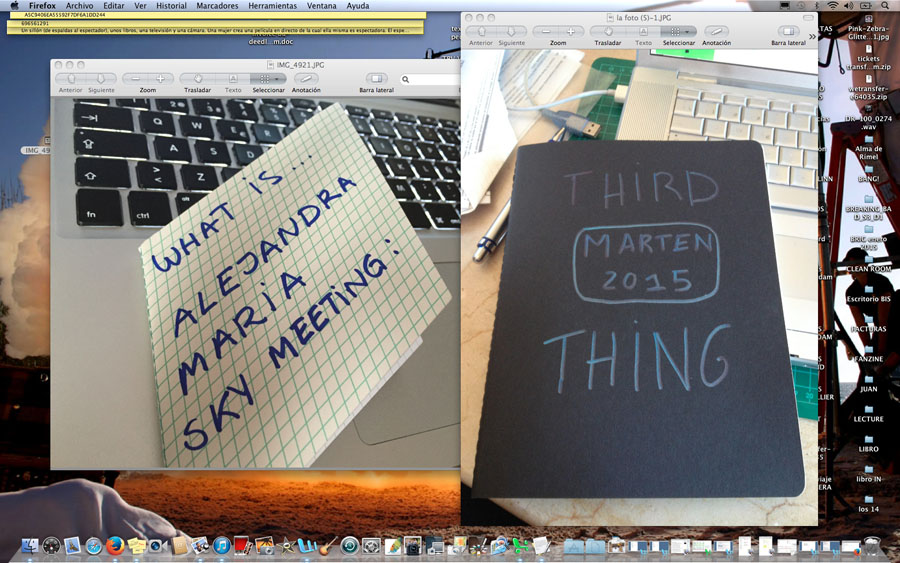 "Having a conversation with a friend about each individual's artistic process" becomes "a parallel residence"
"Reading an article" becomes "a workshop to get excited together"
"Watch a movie on the computer" becomes "a cinema club in a cinema"
With the idea of contaminating each other, generating unexpected third parties, enriching relationships, generating shared knowledge, emphasizing criticism, looking at things from the difference, producing our own in-puts and proposing another speed of events.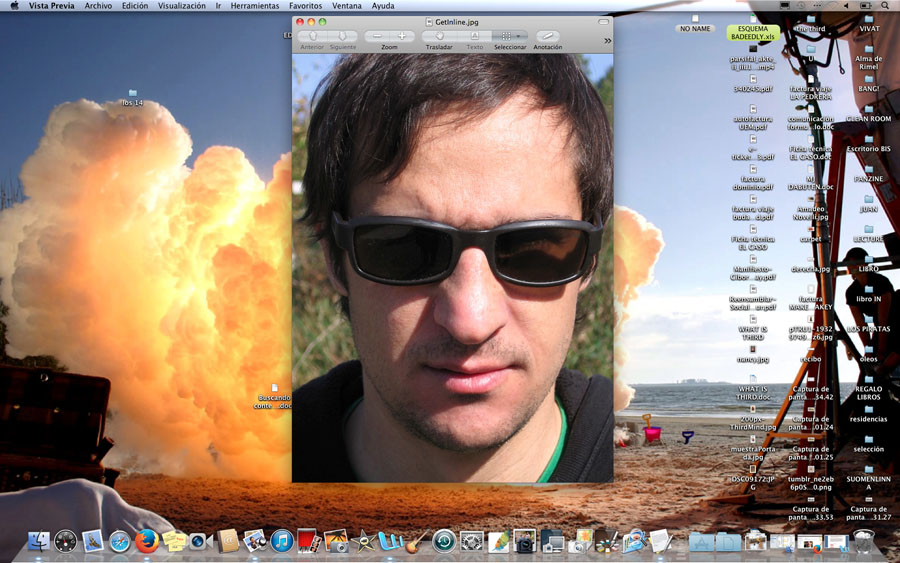 CREDITS
A project by Maria Jerez
With Arantxa Martínez, Alejandra Pombo, Marten Spangberg, Peio Aguirre, Edurne Rubio, Vedrana Klepica, Anto Rodriguez, Mala Kline and Cuqui Jerez ... among others
Co-produced by La Casa Encendida (Madrid), Buda Kunstencentrum (Kortrijk), University of Zagreb-Student Center Zagreb-Culture of Change & ITD Theater within Apap - Performing Europe project.
With the support of TanzFabrik (Berlin) and the European Union- "Culture 2007-2013".
Thanks to: Silvia Zayas, Ismeni Espejel, Maral Kekejian, Luis Úrculo, Maria Salgado, Juan Domínguez, Nacho de Antonio and Uriel Fogué.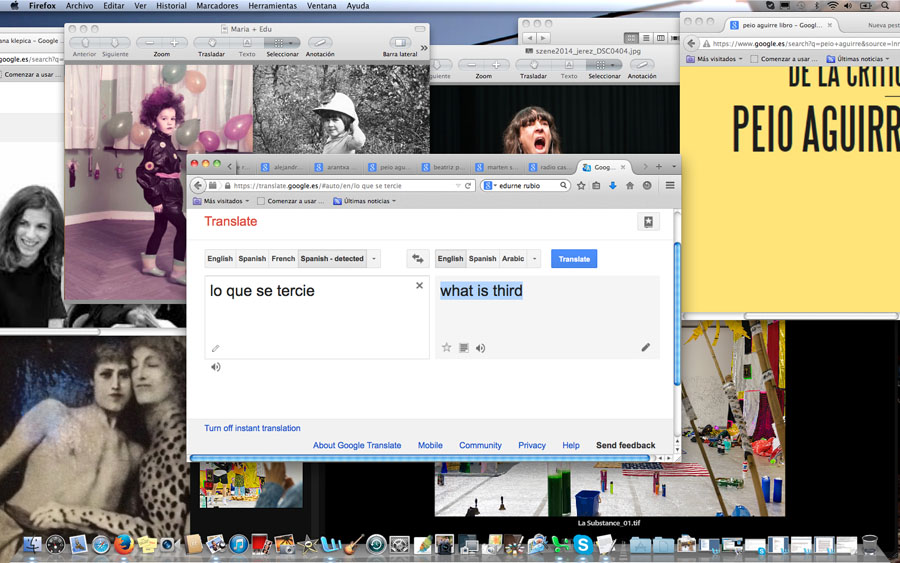 CALENDAR
2015
02-04/03 Reading Group at La Casa Encendida (Madrid)
06/03 ba-deedly-deedly-deedly-dum ba-boop-be-doop! by Maria Jerez at La Casa Encendida
23/03-04/04 1st Parallel Residency: ARANTXA MARTINEZ at La Casa Encendida
13-25/04 2nd Parallel Residency: ALEJANDRA POMBO at La Casa Encendida
13-15/04 THE MEETING with Alejandra Pombo, Marten Spangberg and Maria Jerez at La Casa Encendida
18-19/04 Cinema Club curated by Alejandra Pombo and Maria Jerez La Casa Encendida
11-28/05 3rd Parallel Residency: EDURNE RUBIO at La Casa Encendida
11-13/05 "Searching for content"-Workshop by Peio Aguirre at La Casa Encendida
01-14/06 4th Parallel Residency: VEDRANA KLEPICA at La Casa Encendida
22/06-0/07 5th Parallel Residency: MALA KLINE at University of Zagreb-Student Center Zagreb- Culture of Change & ITD Theater
12-20/12 6th Parallel Residency: CUQUI JEREZ at Graner (Barcelona) inside her project The Dream Project