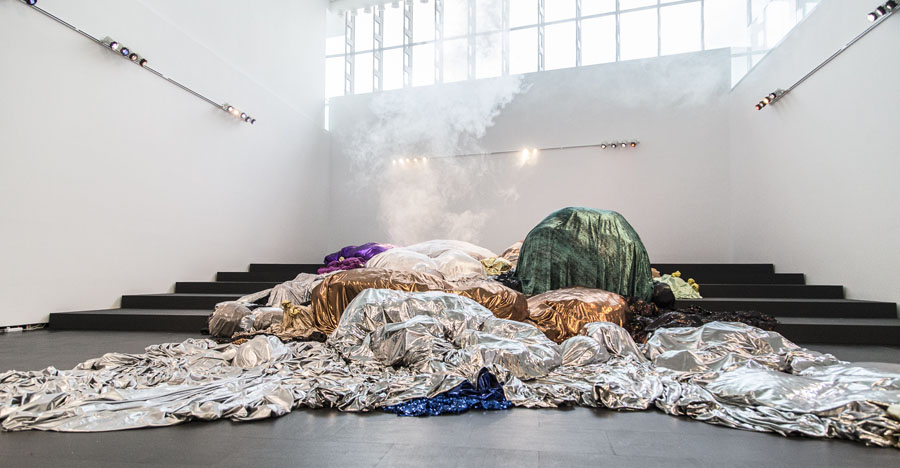 GROUP EXHIBITION
"QUERER PARECER NOCHE"
CA2M 10/10/2018 - 27/01/2019
Curated by : Beatriz Alonso & Carlos Fernández Pello
"Over these months we have shared many dreams, one of which was presenting María Jerez with the challenge of bringing Yabba, a live art piece made in 2017, to the museum. The idea is to foster a cross-contamination between different temporalities and a way of working that is at some point between anachronic and synchronic.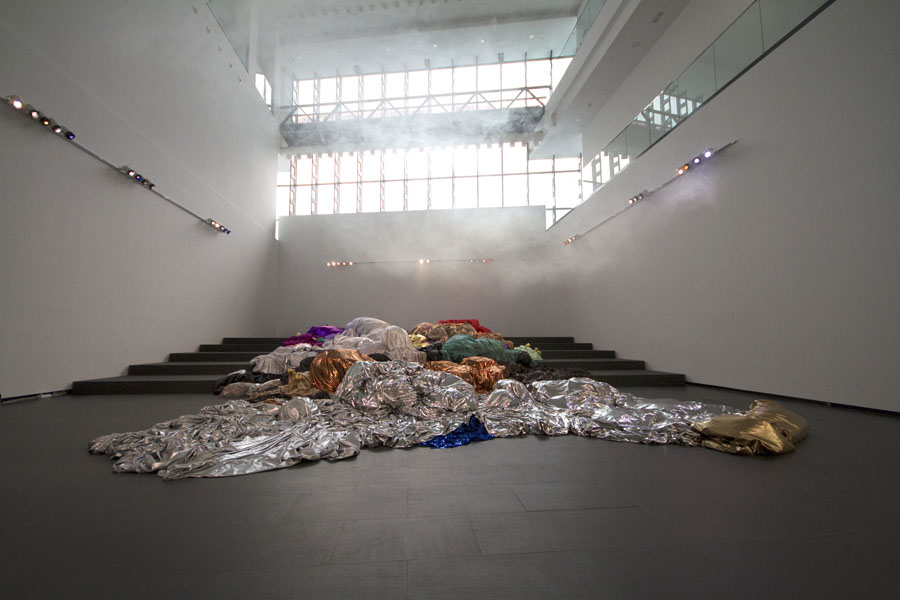 An unknown landscape, somewhere between cosmic and marine, emerges like a horizon line, like a possible center of gravity of an exhibition body made from pieces of other bodies: our soft-brained and hot-hearted monster. (…)"

Excerpt of the wall label of the exhibition
"Querer parecer noche" was included within the program to celebrate the tenth anniversary of CA2M and brings together works by 58 artists, of which 21 are produced for the occasion, with a substantial majority from the local scene.
Yabba is originally a live performance accompanied by Lanoche (a musical project by Angela de la Serna) with a duration of 1 hour, but it was adapted as an installation for the museum in 2018. This installation is activated through different technologies (air , sound, smoke and others).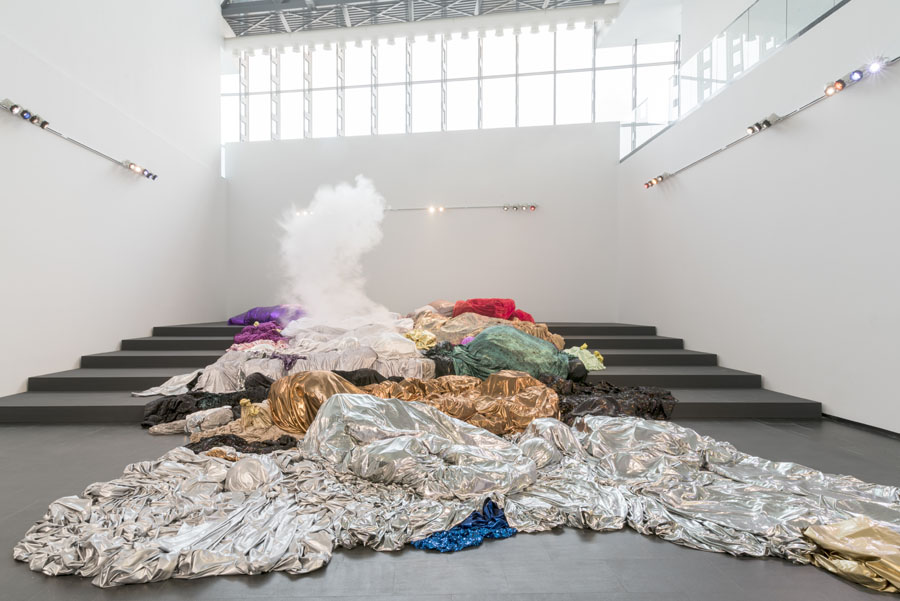 CREDITS
Mixed Media
A piece by Maria Jerez with Óscar Bueno, Javier Cruz, Ainhoa Hernández Escudero, Alejandra Pombo, Laura Ramírez
Music: La Noche
Technical design: Javi F. Gorostiza (DART), Elii [Oficina de Arquitectura] and Malén Iturri.
Lights: Irene Cantero
Coproduced by Veranos de la Villa, SZENE (Salzburgo), Zürcher Theater Spektakel (Zúrich), CA2M and Ayudas a la creación de artes visuales de la Comunidad de Madrid 2018.
Project financed by Apap-performing Europe 2020, with the collaboration of «Creative Europe» - European Union Programe.
With the support of Centro de Danza Canal.