Performance
Yabba is an encounter with otherness. In this encounter a third thing, a third dimension, something that was not there before, appears, emerges, unintentionally. And when it emerges, it transforms both 1 and 2. Thus producing a displacement, a process of de-identification, a clash with the undefined.
Yabba is a cosmos with its own order, its own rhythm and its own systems in movement that invites you to enter a new logic. A hybrid of different technologies, an amalgam of entities in constant transformation in time, that produce other things in their own coexistence and in the encounter with those who observe them. Things that transpose images, concepts, ideas, emotions that occur precisely at that moment of encounter with otherness.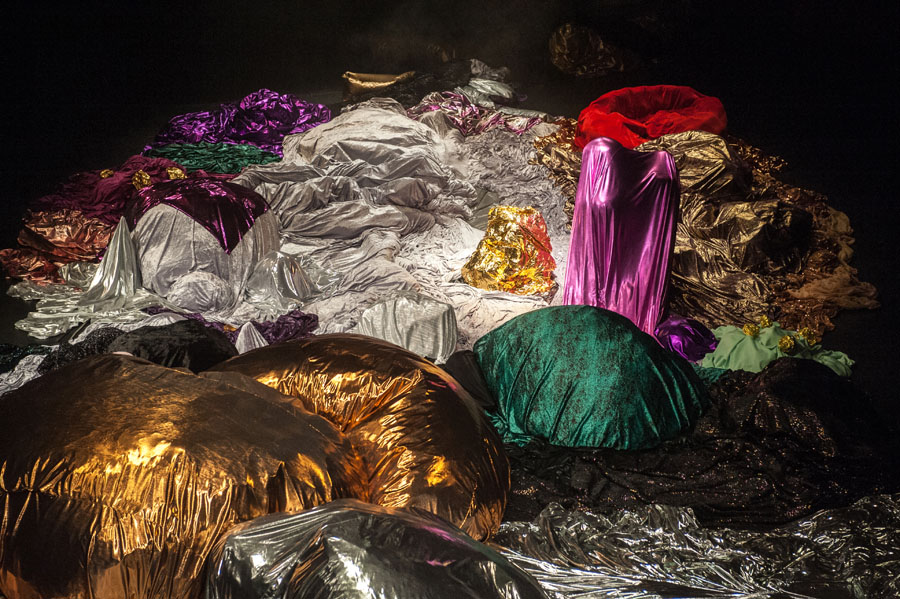 A kind of world that is everything and nothing, is full and empty, that takes all forms but does not yet have any. Yabba is right there, changing. It paints its own colours, it changes its shapes, it unfolds its materiality… This state of constant transformation proposes an attentive look: a look that pays attention from the inability to name what it looks at.
"In its strangeness, YABBA demands a letting go of holding on. No either-or. Not insisting on a separation between inside/outside, human/non-human, self/non-self. Otherwise, we would be staring at this "something" like amputated archaeologists, without moving an inch, without discovering anything. Yet we do move: even without words, we dig into the changeable, changing formations."


Andrea Maurer
Yabba is originally a live performance accompanied by Lanoche (a musical project by Angela de la Serna) with a duration of 1 hour, but it was adapted as an installation for the museum in 2018. This installation is activated through different technologies (air , sound, smoke and others).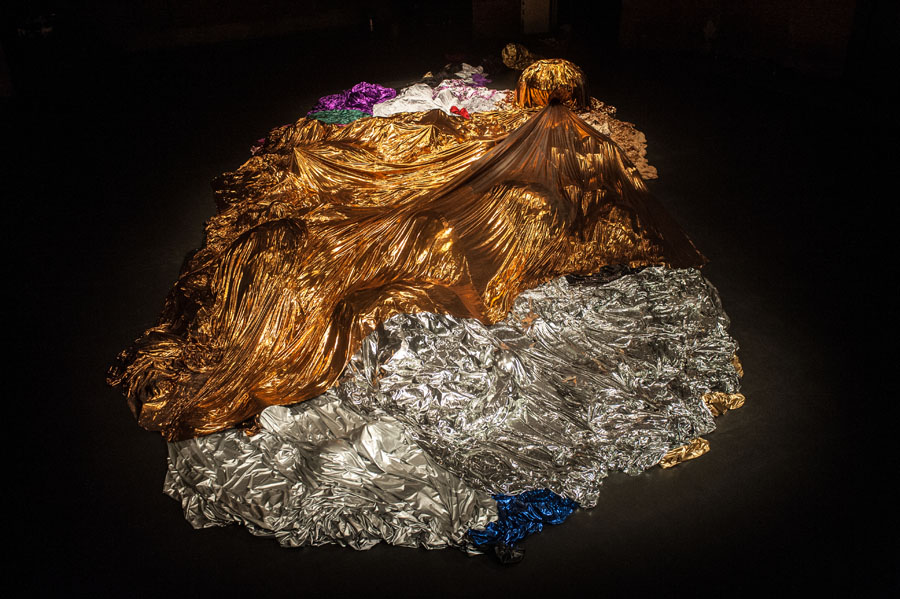 CREDITS
A piece by Maria Jerez with Óscar Bueno, Javier Cruz, Ainhoa Hernández Escudero, Alejandra Pombo, Laura Ramírez
Music: Lanoche.
Technical desing: Javi F. Gorostiza (DART), Elii [Oficina de Arquitectura] and Malén Iturri.
Lights: Irene Cantero.
Coproduced by Veranos de la Villa, SZENE (Salzburgo), Zürcher Theater Spektakel (Zúrich), CA2M and Ayudas a la creación de artes visuales de la Comunidad de Madrid 2018.
Project financed by Apap-performing Europe 2020, with the collaboration of «Creative Europe» - European Union Programe.
With the support of Centro de Danza Canal.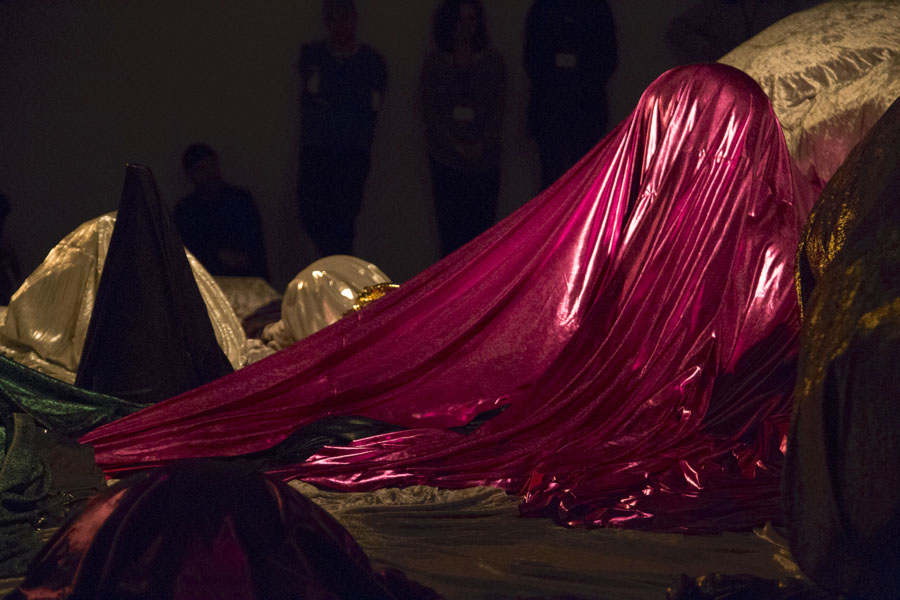 CALENDAR
2019
22-23/03 On this Earth, Tanzquartier, Vienna, Austria
2018
29/11 Querer Parecer Noche, CA2M, Móstoles, Spain
17/01 PNEU, Salzburg, Austria
2017
19-20/07 Veranos de la Villa, Nave 16 Matadero Madrid, Spain